FOCUS: BRANCH TRANSFORMATION
---
La Macchia Group's market analysis highlights the potential for member growth with the Hispanic community and helps PFCU find success with this target market.
Finding success and growing membership relies on a deep understanding of the location of a branch and the markets it serves. While Prime Financial Credit Union (PFCU) was built on serving the financial needs of the diverse Milwaukee community, they needed to take a closer look at how the demographics in their branch locations were changing and how to position themselves to best serve existing and potential members. They needed direction, and the La Macchia Group team used its in-depth market analysis to provide them with guidance. By understanding the demographics of each branch location, including the potential with the Hispanic community at the South Branch, La Macchia Group helped PFCU understand how to better reach their target members with messaging and building solutions that embody their brand.
Valued Relationships
PFCU is the first charted credit union in the State of Wisconsin. Started by a small group of City of Milwaukee employees in 1923, it paved the way as Milwaukee Municipal Credit Union and then Milwaukee Metropolitan Credit Union. When previous leadership looked into growth outside of the city, the name Prime Financial emerged.
Today, under the guidance of President and CEO Christine Moczynski and COO Colleen Jakubowski, the Credit Union has redirected its focus towards its roots, supporting the needs of its members in the demographically diverse Milwaukee community while enhancing those relationships. In order to accomplish this, Moczynski and Jakubowski looked to partner with an organization that embraced their commitment to the community. They wanted to work with a team that could help them understand the diverse neighborhoods they served and the impact on PFCU's business, a team that could be a valued partner as they planned for the future of PFCU.
"Prime Financial Credit Union had been working with La Macchia Group for many years," says Jakubowski. "I have always respected their organization and thought highly of their team. They aren't just designing and constructing buildings in the credit union world. They are immersed in the industry and care about what is best for credit unions."
A Plan for the Future
La Macchia Group wanted to help strengthen the Credit Union's position across the Milwaukee market and help them make decisions with a forward-thinking mindset. By helping PFCU prioritize objectives across their network of branches, La Macchia Group was then able to make specific recommendations on the branded identity, design and budget for each of PFCU's locations. While they knew the South Branch was the branch with the greatest immediate need, attention was first given to a rebranding effort in order to create continuity between all of the branches.
Based on the market analysis and historic roots of the Credit Union in the community, La Macchia Group recommended placing a strategic focus on the history of the Credit Union in Milwaukee County. "PFCU services a diverse member base. Their membership is a true reflection of the diversity in the greater Milwaukee area," says Ben La Macchia, Vice President of Planning and Real Estate for La Macchia Group. "From its history serving City and County employees to supporting the financial growth of increasing African American and Hispanic populations, the Credit Union is committed to the financial success of Milwaukee families."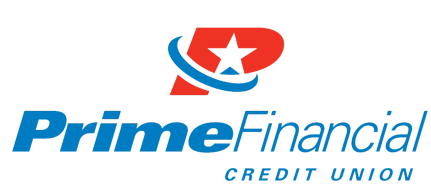 As part of La Macchia Group's exploratory process to uncover the Credit Union's brand identity, PFCU's leadership shared ideas and concepts for what they wanted their brand to reflect. The La Macchia Group team then helped create a series of brand guidelines along with a tagline that communicates their commitment to their roots - Giving back since 1923. La Macchia Group took this a step further by applying what was learned about the demographics and make-up of the local membership by suggesting the use of the Spanish translation of the tagline as well – Ayudando a la comunidad desde 1923.
"There was no consistency in the look and feel of the branches, the brand connection was not clear for people," says Jakubowski.
The historical reference "Giving back since 1923" has become the foundation for the Credit Union's brand messaging. This has been embodied through consistent color and finish palettes and community engaging amenities, such as a popcorn machine and coffee area, that were integrated into each branch. A signature element that ties them together while creating a distinct experience in each location is a focal wall with an historic mural depicting the legacy of their membership, such as old photos of city workers, firefighters and police officers. This effort unified the branches and reinforced the brand as the team moved forward to address the needs of the South Branch.
The South Branch
The South Branch had been in decline for some time, so the La Macchia Group team focused their strategic market analysis on assessing why, including an evaluation of building systems at the current location. Then the question became – Should the Credit Union stay or relocate?
"What we identified in our analysis was an underserved market, a budding Hispanic community in the surrounding area, that offered the Credit Union an opportunity to stay at the existing location and grow," describes La Macchia.
| | |
| --- | --- |
| | |
| Exterior Before | Interior Before |

Based on the market potential that was revealed by La Macchia Group's strategic market analysis, the Credit Union made the decision to stay at its location. Now it was a matter of how to enhance the Credit Union's physical presence with a design that attracts the local demographic while making use of the existing site and building. To enhance the existing branch the team considered options such as purchasing additional real estate or simply reworking the existing floor plan. In the end, it was determined that the best solution for the project goals and budget was to complete an extensive remodel while increasing the available space with an 825-sq.ft. building addition. This expanded the size of the branch from approximately 1,600 to 2,400-sq.ft.
However, the branch location and physical facility were only part of the battle. "A critical tool for success is knowledge of the demographic in your area, so we referred PFCU to Miriam De Dios Woodward, the CEO of Coopera," describes La Macchia. "Being a value-added partner means playing the role of advisor. A good advisor will know others with industry-specific knowledge who will help you achieve your goals. We believed working with Coopera and looking into a Juntos Avanzamos designation was an important step for the Credit Union in order for it to achieve optimal results."
Coopera is a full-service Hispanic growth firm that provides custom solutions to help credit unions nationwide grow by reaching and serving the Hispanic market. As part of the team, they would work with La Macchia Group to guide the Credit Union on how to best serve this market segment.
"As we realized we were a good fit for the surrounding Hispanic community and that this demographic could enhance our growth, we needed help understanding how to accommodate their specific needs with our existing space," Moczynski says. "We met with La Macchia Group and Coopera to make sure we were covering all of our bases and properly addressing the needs of the market."
More than a Bilingual Branch
When PFCU decided to make the commitment to the Hispanic market, they wanted to truly connect with this member base. "We wanted to be more than bilingual," says Moczynski. "From the website and phone menu to signage, interior design, etc. we wanted people to walk in and feel it. And we wanted to get out to actively participate with and support the Hispanic community. We wanted to make a difference."
Coopera helps credit unions understand the opportunity with the Hispanic community and get them ready to attract and serve this market. They do an assessment to gauge a credit union's cultural understanding and then identify opportunities and gaps. They help create a strategy and then carry it out.
Beyond providing a cultural understanding and awareness, Coopera helped PFCU understand how many services were being used, how many people they were servicing, and which products had the greatest potential within the market. They also helped by deploying these practices through immersion training with staff.
"As part of the training, we take staff into areas of the Hispanic community where people shop, eat, etc., and we don't allow them to use English to get by and purchase items for example," De Dios Woodward says. "We want them to go through and feel what new immigrants and first-time members experience."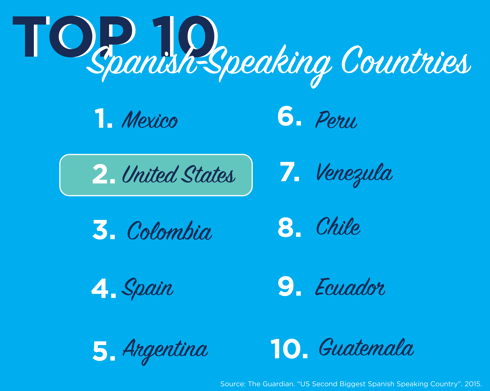 Coopera's article—Hispanic Member Growth Not Just for 'Gateway States' Anymore—authored by De Dios Woodward, cites that Milwaukee has seen Hispanic numbers rise nearly 175-percent from 1990 to 2014. According to De Dios Woodward, there is steady Hispanic member growth across the country and it is outpacing overall membership growth and lowering the average age of members. One out of two people in the Hispanic community are unbanked or underbanked. Products that help them build credit, offer small dollar or immigration loans are products that support this community.
"As a population of over 50 million, the Hispanic community is an underserved and untapped market for credit unions," states De Dios Woodward.
Not only does the design improve the floor plan, support privacy and enhance visual security, it creates an inviting lobby area that embraces the community. "The lobby space needed to be welcoming, handle more people and provide a children's area," describes De Dios Woodward. "It is common for Hispanic and immigrant families to bring more than one family member to a branch as well as their children."
The branding strategy integrated in the other three branches was continued at the South Branch with an historic image of a bus driver serving as the mural wall focal point. Once again, an opportunity to celebrate the history and roots of the Credit Union. Black and white historic photos throughout the branch have descriptive plaques and serve as conversation pieces enjoyed by visitors. A large waiting area, popcorn machine and coffee area provides an open and inviting setting. No more bullet proof glass! Now members are greeted by messaging in English and Spanish that help guide them through the space. The placement of this messaging combined with the staff's immersion training provides a welcoming feel, allowing Spanish-speaking members to more easily identify where to go and who can help them.
"We wanted people to come in and hang out, to socialize with us and see us as a community partner not just a financial institution," says Jakubowski. "This space helps reaffirm our commitment to the entire community."
The La Macchia Group team guided PFCU through this project as a live branch transformation. The project was phased to start with the addition before taking down the wall between the existing and new spaces. The project was then broken down into another four phases to reach completion.
Take a Seat…Tome Asiento
The design for the South Branch brings the commitment to this market segment alive. The existing building was less than inviting with a bulky drive-up, bullet proof glass, limited privacy and storage—more of a cash and check space. The new design and added square footage allowed the team to create an open and inviting environment that immediately makes people feel welcome and encourages them to relax and take a seat.
The exterior design was kept clean and simple. The intent was to extend and complement the architecture and incorporate some of the same finishes being used on the interior. The original building had a large, bulky drive-up that has now been minimized and branded to improve its street presence.

With the street presence improved through a new exterior and addition, the team created an open and inviting interior to enhance the member experience. The teller line was positioned with views into the lobby and offices as well as the vestibule and parking lot which supports visibility and security for the staff. Increased access to daylight and improved views of the staff creates a welcoming appeal for members. They intuitively understand how to navigate the space, which is enhanced by bilingual messaging. Visibility from the Branch Manager's office was also improved with clear views of the tellers and lobby area. Due to lack of privacy in the original space, priority was given to incorporating additional offices. This provides more space for staff to meet with members privately which supports relationship development. The branch was designed to improve workflow and make it easier for staff to connect with and help members.
"Now we have two member service spaces, two offices and one conference room. The combination of closed and semi-private areas is a better use of space and more welcoming," says Jakubowski.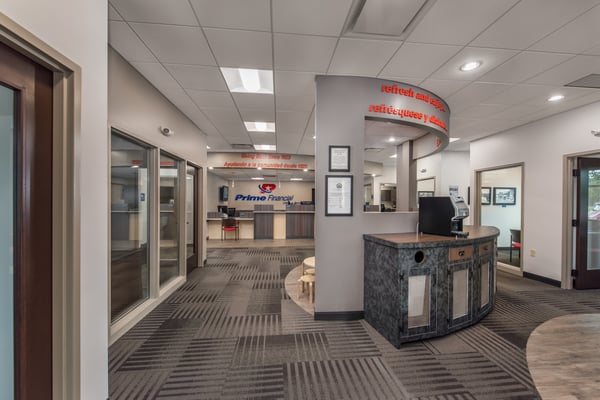 Prime Financial Credit Union New Lobby
The addition of the private offices is one of the many details that demonstrates the Credit Union's commitment to supporting its growing Hispanic member base. "In order to build trust, the Credit Union needed areas that offer more privacy around product discussions so people feel comfortable sharing personal information," says De Dios Woodward.
A Community Partner
De Dios Woodward believes that PFCU is a great credit union in tune with the needs of the Hispanic community. She applauds them for taking the initiative to participate in the community, from immigration activities to community events.
Due to this commitment, PFCU has been recognized with a Juntos Avanzamos designation, a designation by the National Federation of Community Development Credit Unions for credit unions committed to serving and empowering Hispanic consumers.

"The designation was not our initial goal," says Moczynski. "But receiving this recognition puts a label on everything we have been doing and solidifies to us that we are serving that community and making a difference. We are not a corporate credit union; we want to take care of our members. We want people to come in and know we care."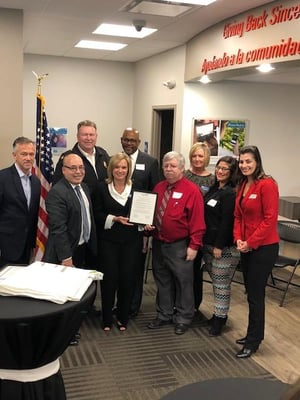 "It is important to look at different demographic data points and discuss what that means for your business," says La Macchia. "PFCU made the commitment to invest in the community and serve an underserved market. We empowered them with the information regarding demographics, real estate, design and construction to get the project done. The membership of this credit union across its network of branches is a true reflection of the diversity of Milwaukee County."
When a team is committed to doing things right, for the right reasons, seeing numbers that reflect that success adds to the energy. The once declining South Branch has seen an increase in new accounts and loans. "Things are going crazy over there now, primarily with an increase in new accounts and loans with the Hispanic community," says Jakubowski.
Pictured left: Juntos Avanzamos Designation Ceremony
"The branch has been consistently hitting its loan goals since the remodel – it has been a long time since that has happened," stated Jakubowski.