evolving the branch experience
PROPEL YOUR FINANCIAL INSTITUTION
FROM TRANSACTIONS TO INTERACTIONS
The secret to creating engaging experiences that actually get business results isn't just having the latest technology. It's combining that with a deep understanding of retail design trends and consumer financial behaviors, then developing an environment rich in content that reflects your unique markets and your brand. That's why La Macchia Group created Vivalociti.
With your vision in mind, we do the research, then source, integrate and install your solutions so you can focus on what matters most: serving your community.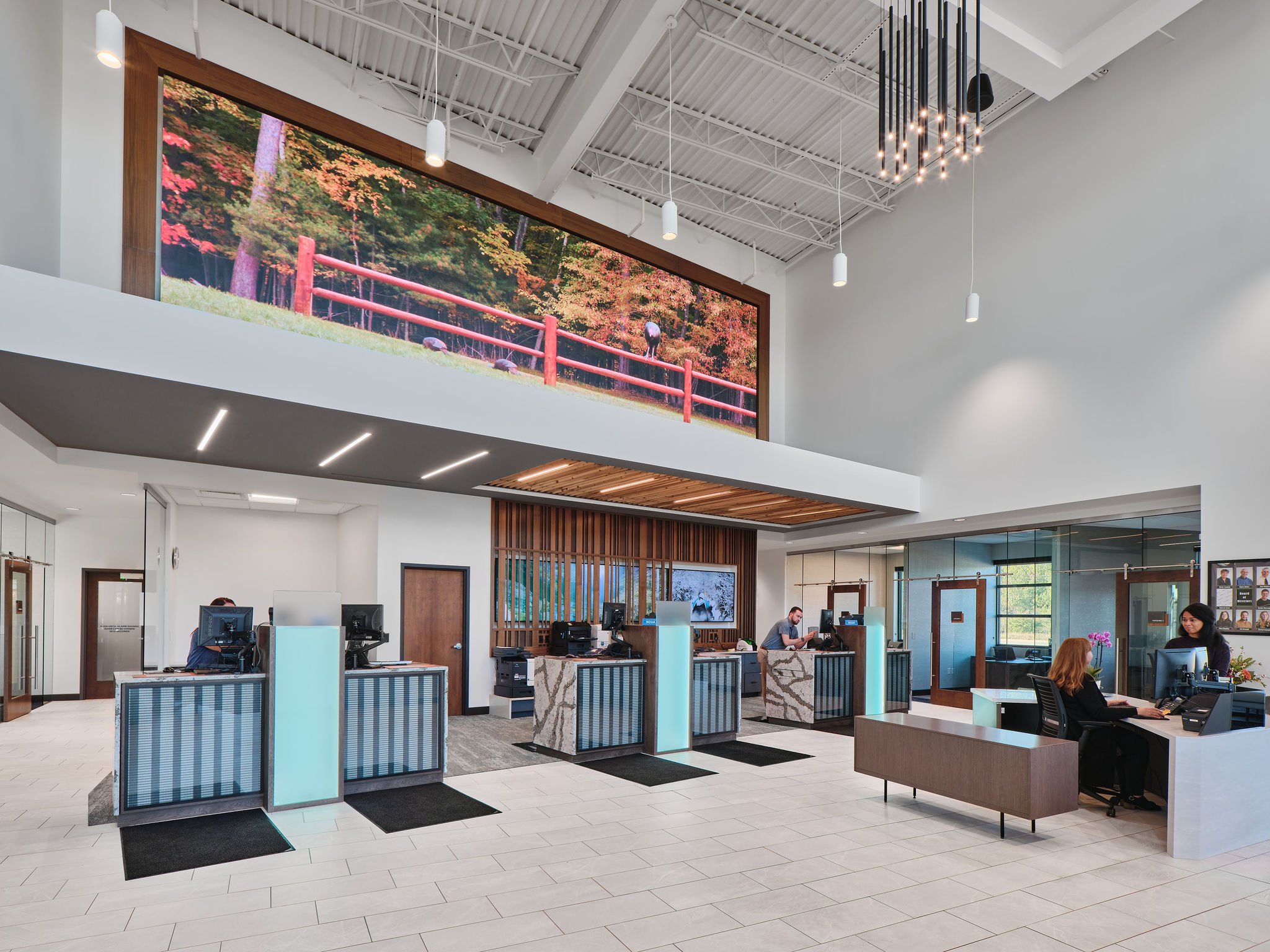 EXPERIENTIAL SPACES

In an increasingly digital world, it is harder to stand out from the crowd. Unique applications of innovative technology helps Vivalociti's clients stand out. Our robust discovery process expertly informs placement of digital solutions based on your consumer's interactions so you can be confident that your investment yeilds the highest impact possible. Our client's employ technology such as:
- High-impact "welcome walls"
- Digital marketing displays
- Lounge areas, including branded iPads and games
- Engaging kiosks and apps
- Interactive history / community walls
Data-DRIVEN ACTION
At Vivalociti, we use data to drive action through a cutting-edge technology. Our solutions provide insights into your customers preferences, behaviors, and needs.
Through the use of artificial intelligence and facial detection technology, we can curate the right message at the right time, while capturing valuable consumer data. Our reporting tools expertly inform your team on egagement, branch impact recommendations, and content suggestions.

Copyright © 2022 La Macchia Group. All Rights Reserved.