The Importance of Market Studies for Strategic Branch Placement
by La Macchia Group
In an increasingly digital world, where transactions can be conducted online with just a few clicks, the role of physical branches might seem diminished. However, brick-and-mortar locations remain critical to a financial institution's strategy. When it comes to deciding where to establish branch locations, relying on well-conducted market studies is paramount. In this blog post, we'll discuss the reasons why financial institutions should base their branch placements on comprehensive market studies.
LOCAL DEMOGRAPHICS AND BEHAVIORS
Market studies provide insights into the demographics and behaviors of the local population. Factors like age distribution, income levels, education, and employment rates can significantly influence the need for various financial products and services. By understanding the unique characteristics of their market, financial institutions can tailor offerings to meet the specific needs of the community. For instance, an area with a predominantly young population might require more educational resources about saving and investment, while an affluent neighborhood might be looking for specialized wealth management services.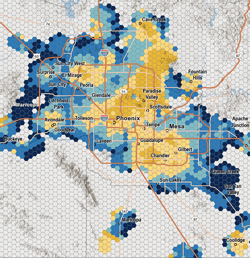 COMPETITORS AND COLLABORATORS
Thorough market studies enable financial institutions to identify existing competitors and potential collaborators in a given area. Analyzing the competitive landscape helps institutions differentiate themselves by offering innovative products or superior customer service. Furthermore, identifying potential partners allows for the development of strategic alliances that can lead to mutually beneficial business opportunities.
FINANCIAL LITERACY LEVELS
Financial literacy levels can vary widely from one community to another. Some areas might have a high degree of financial literacy, while others might require more educational efforts. Market studies help financial institutions understand the financial knowledge and awareness of the local population. Armed with this information, institutions can design targeted educational initiatives that empower individuals to make informed financial decisions.
LOCAL ECONOMIC CONDITIONS
Local economic conditions play a significant role in determining the financial needs of a community. Understanding factors such as employment trends, industry concentrations, and income growth can guide financial institutions in tailoring their services. For example, in an area experiencing rapid job growth, there might be a heightened demand for mortgage and personal loan products.
BRANCH ACCESSABILITY
Location is a crucial factor in determining a branch's accessibility to the target audience. Market studies help identify optimal locations that are convenient for existing and potential customers. Being visible from a busy road might be the best way to stay top-of-mind for some financial institution's audience, while others would have more success being located in a quieter area.
CUSTOMER EXPERIENCE
A well-informed market study can provide insights into local preferences and behaviors. This knowledge can inform decisions about branch design, services offered, and even the training of staff. For instance, if a particular community prefers in-person interactions, the branch layout can prioritize customer service areas over self-service kiosks. Perhaps your branch is located in an area with many young families, prompting the possible need for a kid's area. Similarly, understanding local preferences can guide the development of digital tools and apps that align with customer expectations.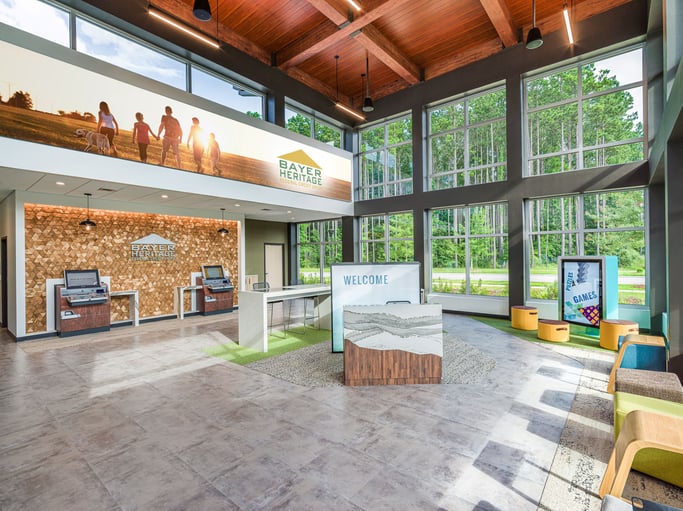 Market studies are a foundational component of strategic decisions for financial institutions looking to establish strong branch locations. By conducting thorough research and analysis, banks and credit unions can gain a deep understanding of local demographics, behaviors, economic conditions, and more. With this understanding, they can customize their offerings, enhance customer experiences, and make informed decisions that drive success.