FEATURED in Elko Daily Free Press: Elko Federal Credit Union Expanding
by La Macchia Group
ELKO, NEVADA - Elko Federal Credit Union announced in the Elko Daily Free Press their partnership with La Macchia Group.La Macchia Group is designing and building their new high-tech facility. The Credit Union was growing rapidly and their current building was out of space to accomdate their growing staff. La Macchia Group performed a Market Analysis to determine the best recommendations for moving the credit union forward with their space and growth needs. Based on La Macchia Group's recommendation, it was ultimately decided by the Credit Union's Board of Directors to purchase the empty lot next door to their current facility to expand into.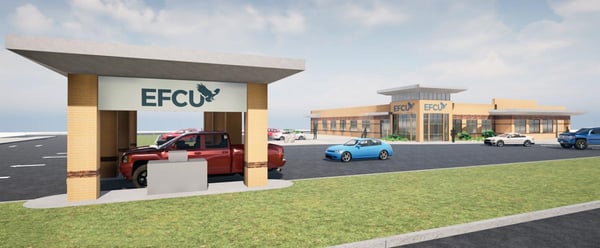 The building project is going to be completed in phases, starting with a new, wider drive-thru featuring Interactive Teller Machines. The second phase of the project will be completing a 5,000 addition to the current building. Lastly, the current building will be remodeled into a new administrative center. Features in the new space will reflect a retail environment including new video walls and a coffee bar.
To view the article in the Elko Daily Free Press, click here.