FEATURED in CUToday: Two Wisconsin CUs Looking to Build New Headquarters
by La Macchia Group
BROOKFIELD, Wis.—Two Wisconsin credit unions have announced plans to build new headquarters.
The $3.9-billion Landmark CU intends to build a new headquarters and is "exploring the purchase" of a 19.5-acre site along South Executive Drive, where it would construct a 150,000- to 160,000-square-foot home office, reported the Journal Sentinel.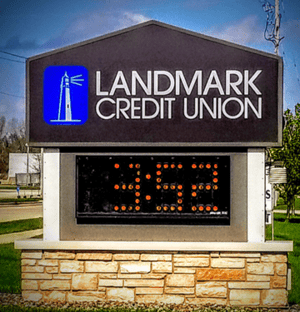 An office building on the site, which has been used by Herzing University, would be razed to make way for the Landmark facility. The credit union said it has outgrown its headquarters space in the Westridge Office Park in New Berlin, Wis.
"This new headquarters is a direct reflection of our great Landmark Credit Union team and our wonderful growing membership base," Jay Magulski, president and chief executive officer of Landmark, said in a statement. "For 85 years we have consistently helped our members meet their everyday financial needs and achieve their long-term financial goals. As we look to the future, we know we need a home for our dedicated associates that can grow with us."
Preliminary Stages
Landmark said it is in the preliminary stages of planning for the site. The focus is on developing a modern workspace that promotes collaboration and is expandable to meet future needs, the credit union said, the Journal Sentinel reported.
"From providing innovative training facilities for ongoing professional development, to incorporating modern technology that creates efficiencies, to providing amenities that enhance our associates' engagement while at work, to creating flexible spaces that encourage associate interaction and allow for future development, we are committed to creating a headquarters that enables our associates to focus their talents on serving our members and each other," Magulski said.
Approximately 300 employees would relocate from the New Berlin headquarters and other locations when the building opens. No proposed opening date is set, but Landmark hopes to close on the property in spring or summer. The price of the project was not disclosed, the Journal Sentinel reported.
Kohler CU Also Looking to Expand
Also looking to expand is Kohler Credit Union, which plans to build a new 30,000-square-foot headquarters in the Town of Sheboygan. KCU plans to retain its existing 13,800-square-foot leased headquarters space at 850 Woodlake Road in Kohler, which also has a branch office, Laura Gabrielse, senior vice president of communications and community development, told the Milwaukee Business News. Most of the staff there would be moved into the new headquarters, which will house about 80 employees to start, the report added.
The $406-million Kohler CU plans to begin construction on the project in spring 2019, and open the new headquarters in summer 2020, Gabrielse told the publication.
The new headquarters would not include a branch office, she said.
The development would include a two-story administration building, a storage garage, drive-thru lanes, sidewalks, more than 120 parking stalls and a stormwater basin. The DNR application indicates about 6,740 square feet of wetland would be disturbed by the project, the Milwaukee Business News said.
Kohler is working with Milwaukee design-build firm La Macchia Group LLC on the project.
Kohler Credit Union has approximately 41,000 members.