FEATURED CUToday: Kohler Credit Union Breaks Ground on New Corporate Center
by La Macchia Group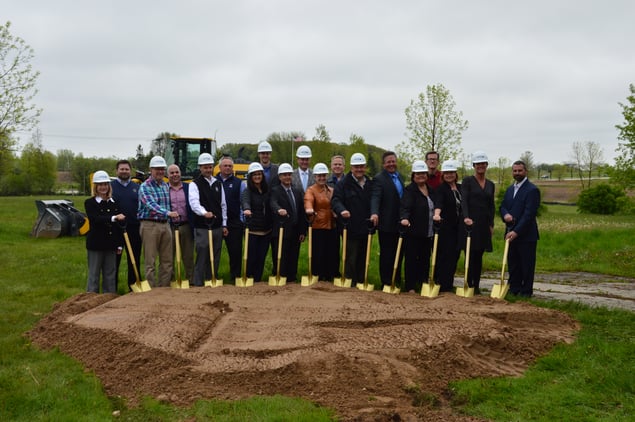 Kohler, Wisconsin - Last week, La Macchia Group broke ground on Kohler Credit Union's new Corporate Center in Sheboygan Falls, Wisconsin.
"Today is a celebration of success for Kohler Credit Union", says Ralph La Macchia, Co-founder & President of La Macchia Group. "This is an example of their commitment to the future, their employees, community and membership".
The Corporate Center will serve as the Kohler Credit Union's headquarters offering a modern, efficient work environment for current employees, and serving to attract additional bright and talented members of their team.
"This is something we've been planning for the past 15 years", says Tony Klockow, CEO & President of Kohler Credit Union. "We are excited that we can create more synergy and improve communication and collaboration by housing the administrative side of our organization in one, state-of-the-art facility."
La Macchia Group - a strategic, consultative, design-build partner for banks and credit unions - designed the Corporate Center with collaboration spaces, including huddle spaces, training rooms, labs and breakrooms. The new building will bring together employees who formerly operated remotely from separate buildings and locations.
Construction is scheduled to be completed by next summer, with a tentative grand opening in July 2020.