Fostering Hope During Christmas
by La Macchia Group
In spirit of giving back to the community, La Macchia Group has partnered with Kids Matter Inc., an organization with a mission near and dear to the company's heart. Kids Matter Inc. was founded to improve the lives of the many Milwaukee County children involved in the child welfare system.
Far too many children are not thriving or finding permanent, loving homes. According to Kids Matter Inc., one in ten children are being raised without either parent in the home. For every child in foster care with relatives, there are 20 being raised by grandparents or other relatives outside of the foster care system. Many of these children enter foster care with little more than the clothes on their backs.
To support Kids Matter, Inc., La Macchia Group is putting together "Fostering Hope Packages." A Fostering Hope package gives a child something to call their own while waiting for a placement. This program gives abused and neglected children a book, a toy, personal hygiene items and a little hope in their own new duffel bag/backpack.
To kick off this program, Ralph and Mary Lou La Macchia purchased 24 backpacks for a variety of age groups. The employees of La Macchia Group can pick items from "Santas Workshop" (pictured below) to fill each backpack with the items needed.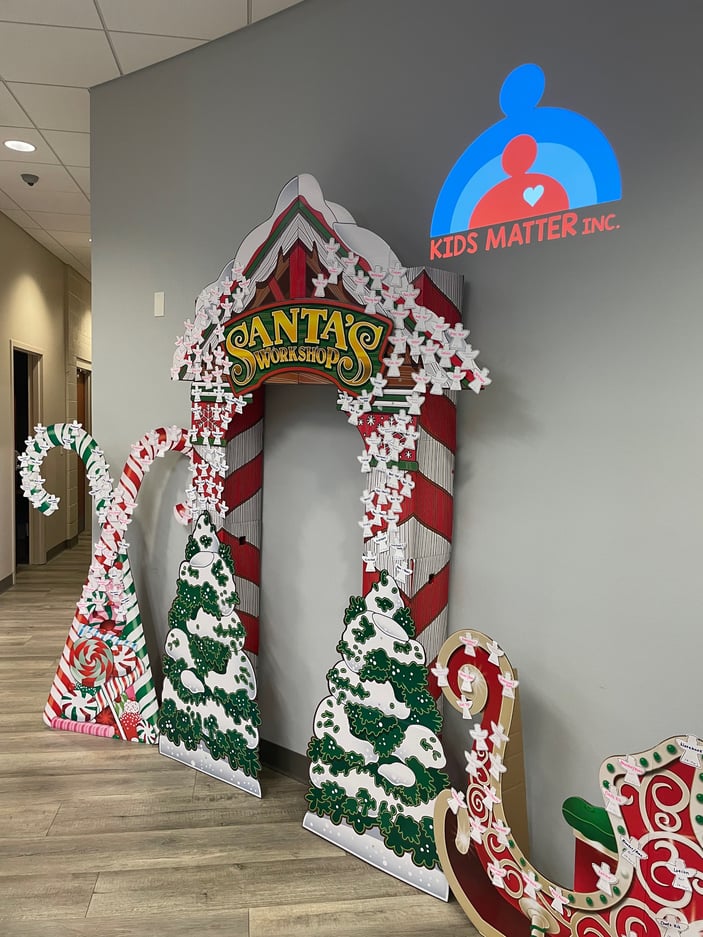 Each tag represents a child, girl or boy, and requested item. The employees are encouraged to fulfill these items and if they want to provide more, that's even better.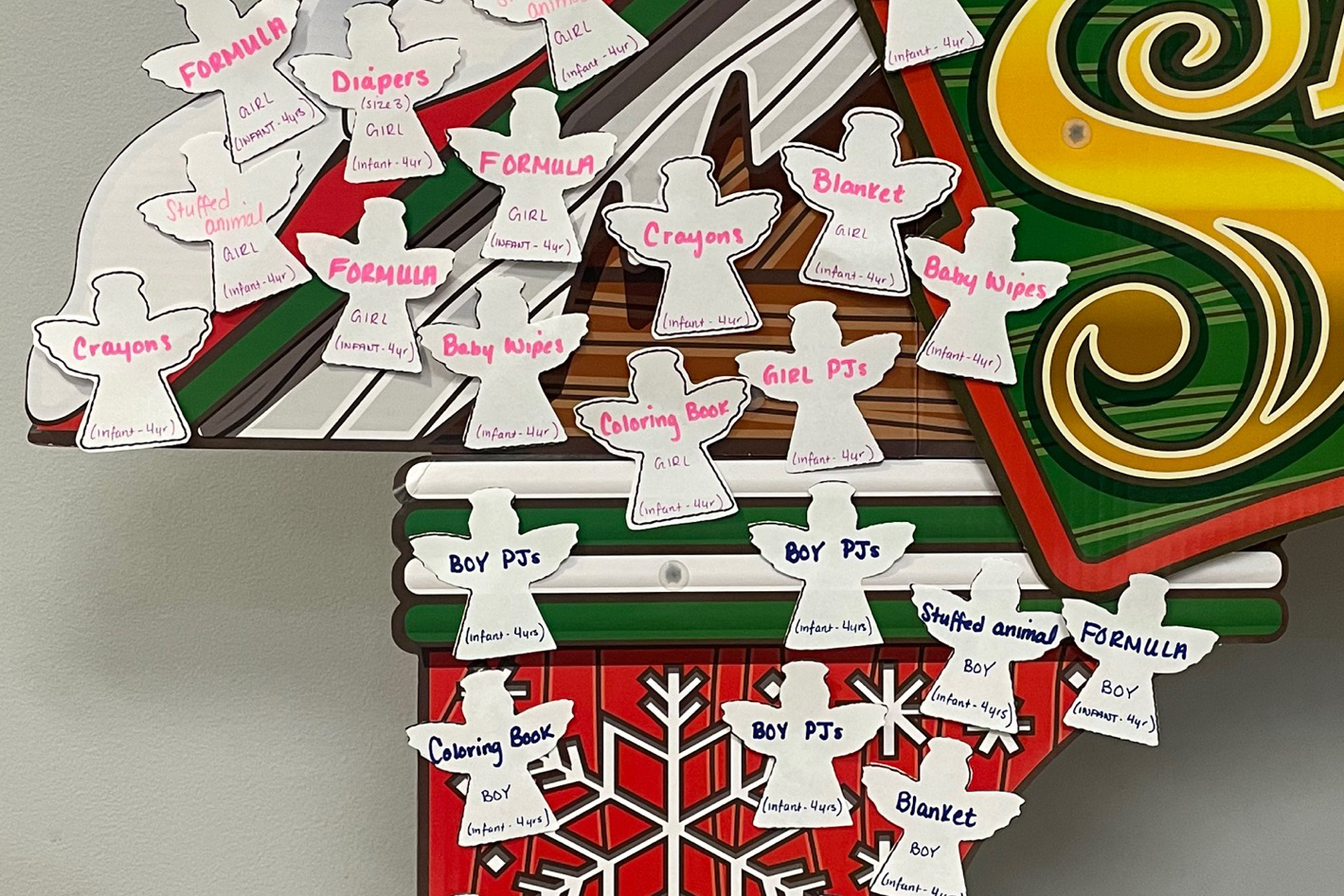 "Organizations like Kids Matter Inc. in our community are desperately needed, and we believe their mission is critical. In tough situations like entering foster care, ensuring children have some comfort while in a crisis is a way to show that we care deeply about their wellbeing and future", said Tom Kennedy, president of La Macchia Group.
The company goal is to have each backpack stuffed by December 16th.
For more information about Fostering Hope Packages and how you can help, please visit https://kidsmatterinc.org/about/fostering-hope-packages/.