The Wrap-Up: July 2017
by La Macchia Group
Milwaukee, WI – Summer is one of the busiest times in the design-build industry. Why is that? Summer weather is the perfect time to start a construction project! And at La Macchia Group, we have several clients both wrapping up and just starting their projects during the Summer months. Take a look at July had in store:
Park City Credit Union Groundbreaking Ceremony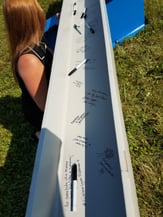 On July 19, 2017, Park City Credit Union officially broke ground at the site of their new Headquarters office at the southeast corner of Highway 64 and Pine Ridge Avenue in Merrill, Wisconsin. The Credit Union held a groundbreaking ceremony to commemorate the event inviting their Board of Directors, Chamber of Commerce, Credit Union members and the public to celebrate their new exciting chapter in the Merrill community. At the ceremony, everyone was invited to sign a steel beam that would be used during the construction of the building, to truly honor the strong connection and commitment Park City has with the Greater Merrill community.
The new 26,000 square-foot headquarters will feature a full-service branch, drive-thru services, investment center, lending/mortgage center, loan processing center, call center, IT, accounting and marketing departments. In addition to the space, a 2,500 square-foot café/bistro will provide another additional convenience for the Credit Union members which will maintain its own hours of operations and it will be open to the public seven days a week. "With this new headquarters, we are putting members first with a superior interactive service experience," said CEO Val Mindak. "We have outgrown our current space, and this move allows us to centralize our staff in one convenient location and to provide a suite of stronger financial products to our members while giving them an exceptional member experience."
Simplicity Credit Union Redesign Unveiling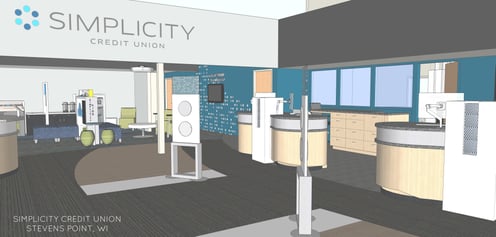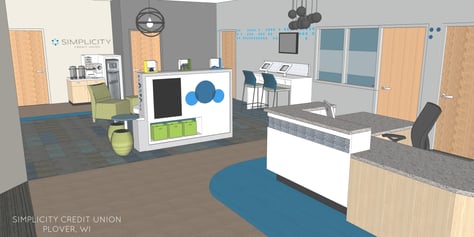 Simplicity Credit Union recently unveiled their newly redesigned branches in Stevens Point and Plover, Wisconsin in mid-July with consecutive ribbon cutting ceremonies. The new redesigned branches now reflect the rebrand Simplicity Credit Union put into effect in 2016, formerly known as Central City Credit Union. The branches in Stevens Point and Plover each showcase their own unique design and member experience that now matches the first remodeled branch in Marshfield.
Within each space, members of Simplicity Credit Union will experience a financial transaction like no other. With new features like teller pods, designated children's areas, a member lounge with a coffee bar, and iPad stations to access additional financial services at the Credit Union, members will engage in a modern, retail experience.
Hughes Federal Credit Union Groundbreaking Ceremony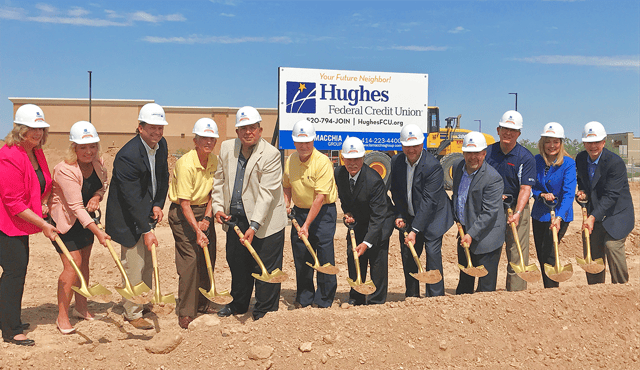 A groundbreaking ceremony was held at the location of Hughes Federal Credit Union's new branch in Tucson, Arizona on July 27, 2017. The new branch will have a branded environment designed for a positive, unique member experience. Featuring high-tech financial services and solutions, the new branch design is all about the member experience and providing them with high quality member service.
The new branch for Hughes Federal Credit Union is expected to officially open in 2018.